2. STUDENT CONFERENCE
The Economic Research Center (CER) of International Black Sea University is organizing the student conference on: "The main aspects of Georgian fiscal and monetary policies". IBSU and other Georgian universities BA and MA students are welcomed to participate in conference.
All participant students will be awarded with certificates, as winner students be awarded with financial prizes and gifts.
Important dates:
Abstract submission deadline: 31/12/2016
Full paper submission deadline: 04/04/2017
Conference date : 21/04/2017
Conference Time : 12:00 pm
Conference venue :Conference Hall, International Black Sea University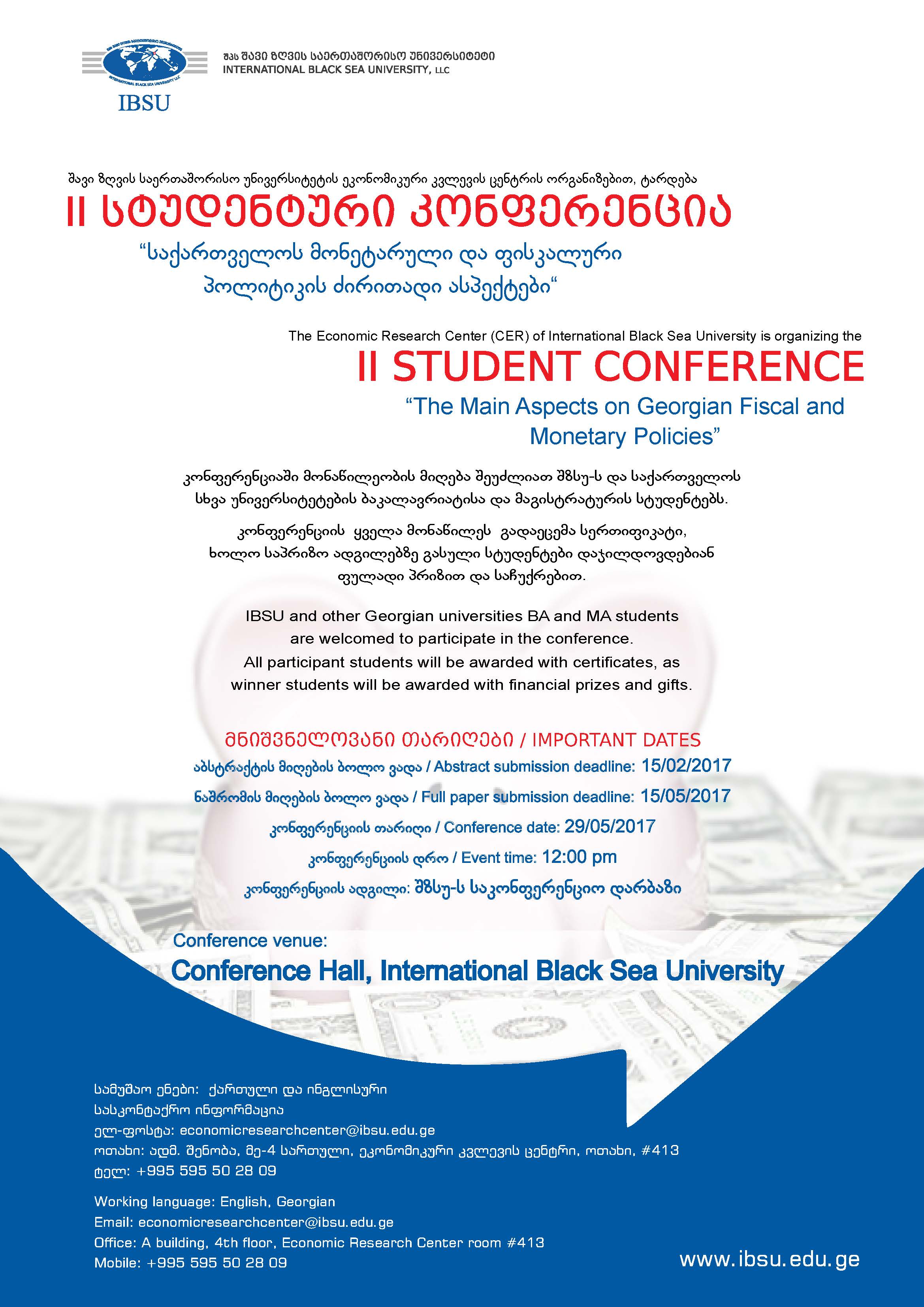 For more information:
Working Language: English, Georgian
Email : This email address is being protected from spambots. You need JavaScript enabled to view it.
Contact : Murat Mikaledze Cel: +995 595 50 28 09
Office: A building, 4th floor, Economic Research Center room #413